BEADALON WIRE CHART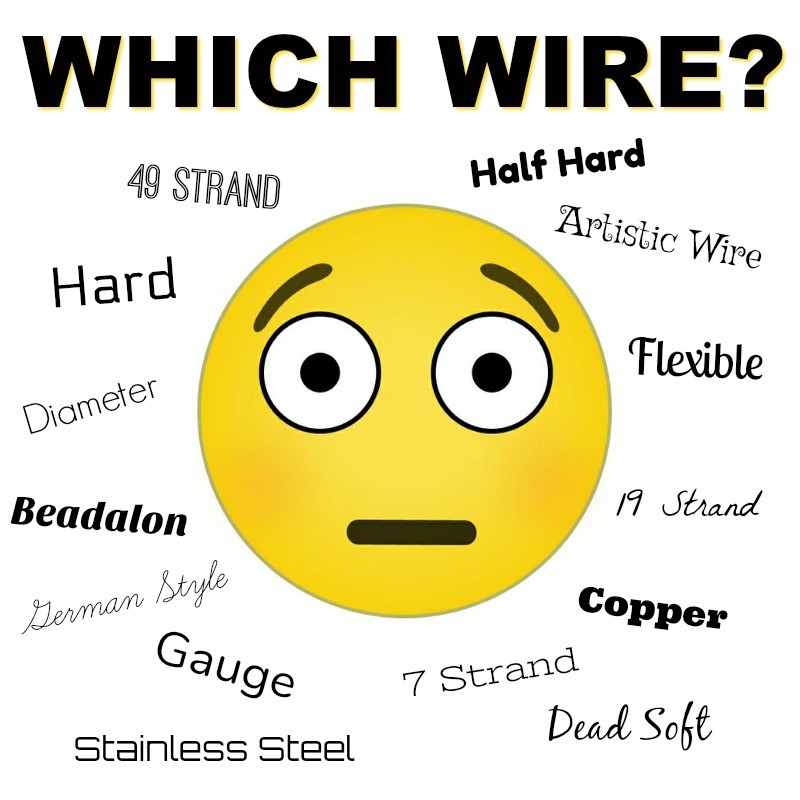 Sometimes it's overwhelming trying to decide which wire is needed for a jewelry project. We manufacture so many types, sizes, shapes, and colors, it's easy to get confused!
Here's a quick breakdown:
Beadalon Bead Stringing Wires
Best for stringing beads, crystals, pearls, etc.
Available in 3 constructions; 7 Strand, 19 Strand, 49 Strand. The higher the number of strands, the softer and more "threadlike" the wire is. This chart is handy to choose the specific beading wire needed.